Thompson Boling Arena at Food City Center | Knoxville, Tennessee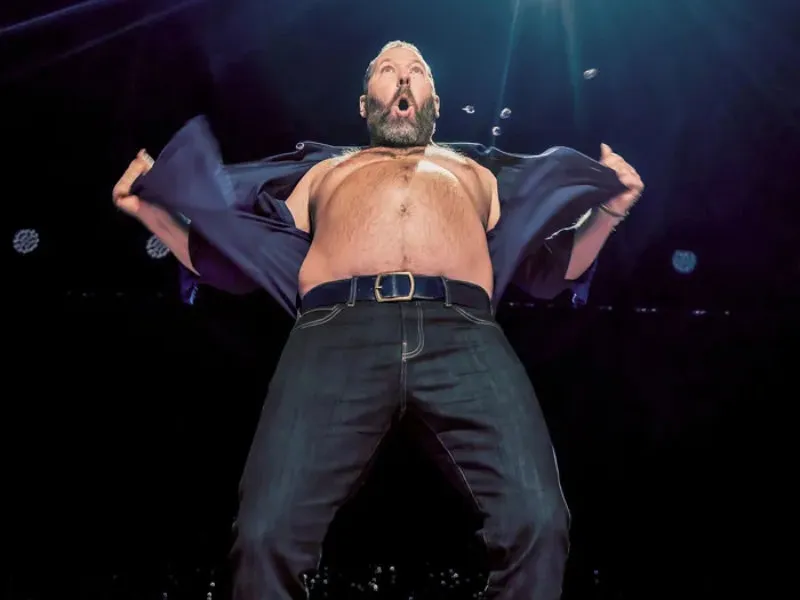 Good news!!!! Bert Kreischer is extending the amazing "TOPS OFF WORLD TOUR" into 2024. The highly successful trek, which began in 2023, was such a huge success that the comedian has added another 34 cities. This, of course, means if you missed him the first time around, you get another opportunity to check him out, or for all the fans who left begging for more (of which there are many), get another shot. His talents are unmatched, and with a vivid imagination that comes complete with physical comedy, you can expect one helluva show, but tickets are in short supply, and with his knack for selling out venues coast to coast, you can be sure that reservations will not be easy to come by. To avoid any disappointment, grab yours by hitting the "Get Tickets" button for the show at the Thomson Boling Arena on April 6, 2024. It will be an unforgettable experience filled with laughter, surprises, and a rollercoaster of emotions.
If there's one man on the planet who is to comedy what Michael Jordan is to basketball, it has to be Bert Kreischer. The guy has done it all and seen it all, yet still manages to make it even bigger and better every single time. People love him for his larger-than-life personality and his ability to connect with others on a deeper level. Nothing says comedy like a show by Bert Kreischer.
The comic, who's also a famed podcaster and actor, has had a hugely successful run in 2023 with both his "Tops Off World Tour" and the "Fully Loaded Comedy Festival." The former, being his premier event, was such a huge commercial success that fans couldn't contain their excitement, so he's back with more dates and cities, which comes as a welcome for his legion of followers.
In addition to dominating the comedy touring circuit, he also released his stand-up special Razzle Dazzle, which reached the top of Netflix's stand-up special chart. It's his fifth to date and joins the highly coveted "Secret Time" and "Hey Big Boy." Annnddd if that wasn't enough, he also released "The Machine," also on Netflix, which recounts his experiences with the Russian mob.
Two podcasts featuring his thoughts are also popular, and people regularly tune in. Well over 500 episodes in the Bertcast are complemented by his second podcast, Bears, One Cave, which he co-hosts with Tom Segura and regularly makes the top ten comedy podcast charts.
In 2023, Kreischer's biggest shows brought in a total of $902,516 from selling out the 12,834-seat Amalie Arena in Tampa, Florida, for $837,945, and $804,975 from selling out the 13,059-seat Little Caesars Arena in Detroit. Equally, successful runs in Europe, the United Kingdom, Canada, Australia, and New Zealand are also part of his success for 2023.
2024 will be that much more special, and with a showman of his caliber, this is a definite must-attend event. Getting tickets is super easy right here and now, but they won't be around for long, so be sure to grab yours before they sell out.