Thompson Boling Arena Information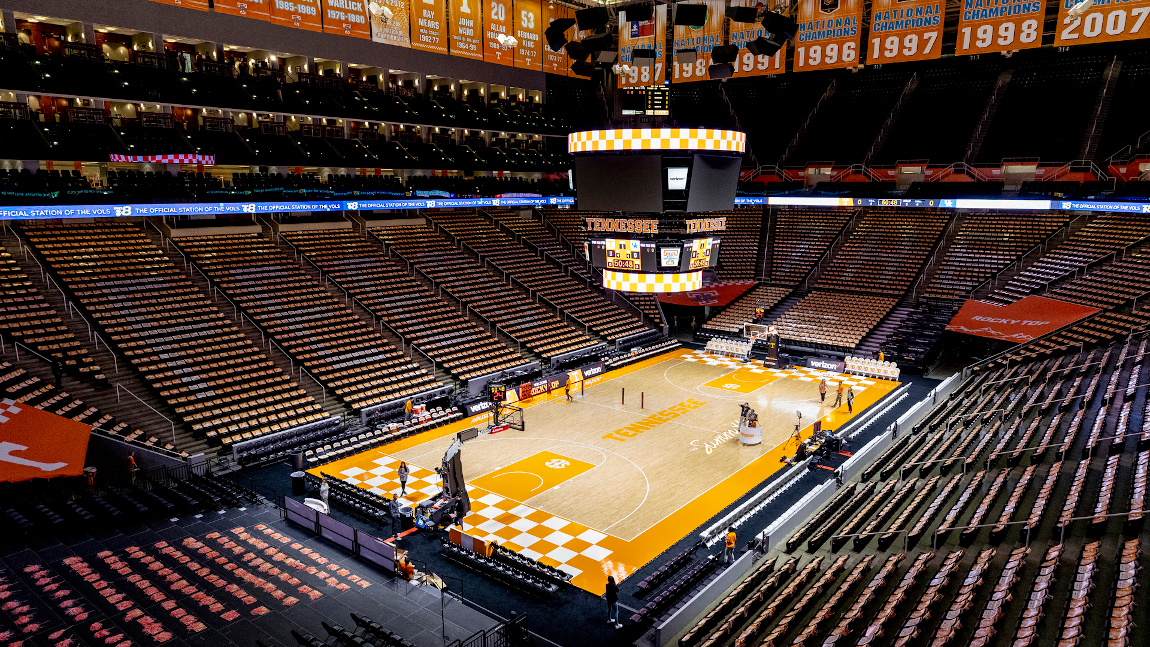 When Thompson-Boling Arena opened in 1987, it was one of the largest facilities ever built specifically for basketball in the United States with an incredible capacity of 24,535. Ever since then, the multi-purpose arena has kept fans coming back for more by offering a wide-open space with plenty of rooms for fans to cheer on their favorite players at every event. The arena has become home for the Tennessee Volunteers and Lady Vols basketball teams, the Lady Vols volleyball team since 2008, and has hosted a wide variety of musical shows and special events. It has become the heart of live entertainment in Knoxville, Tennessee.
The arena owes its name to B. Ray Thompson and Dr. Edward J. Boling, who were both important to the university over its lifetime. The basketball court is named "The Summitt" after the late Lady Vols basketball coach Pat Summitt. The entire venue was designed to replace the Stokely Athletic Center when the venue's age demanded replacement to keep up with NCAA standards and the needs of modern audiences and fans.
Ever since its construction, several famous events have come to the venue. This includes the record-breaking crowd of 24,653 for a Lady Vols victory over UConn on January 7, 2006, which was a record for NCAA regular-season women's games. The venue also hosted the 1989 Southeastern Conference men's basketball tournament, as well as several games of the NCAA men's basketball tournaments in 1990, 1994, and 1999 as well as the 1999 NCAA Women's Final Four. The venue also hosts Knoxville's annual Living Christmas Tree event. The venue also made history when it became the site of Pat Summitt's 1,000th win when the Tennessee Lady Vols defeated the Georgia Bulldogs 73-43 on February 5, 2009.
One other exceptional note is that under certain arrangements, the venue can hold up to 25,000 people when serving as a concert venue making it the largest arena in Tennessee since its opening
Further information on Thompson Boling Arena:
Ticket Policies:
Read about the ticket policies and authenticity guarantees for tickets purchased via this website.
Thompson Boling Arena Seating Chart:
View the Thompson Boling Arena seating chart and seating options.
Thompson Boling Arena Parking:
Find out more about parking and driving arrangements at the Thompson Boling Arena.