Thompson Boling Arena Seating Chart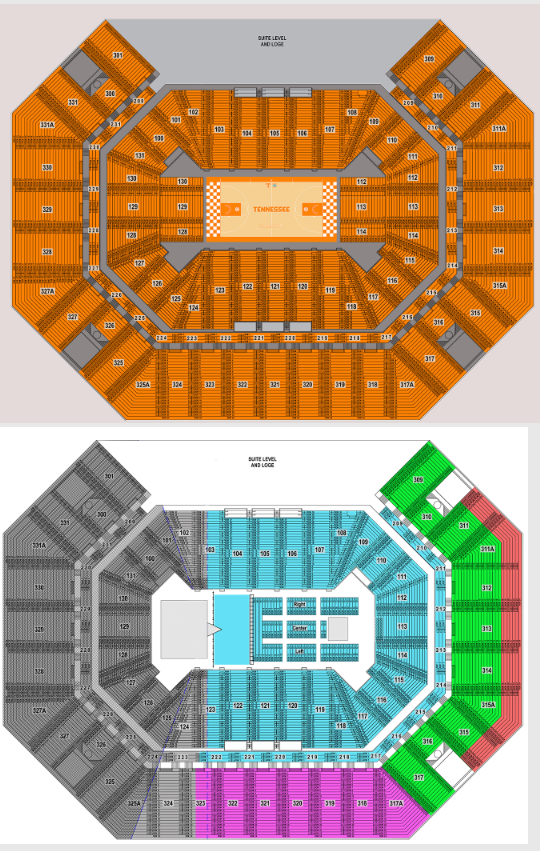 Thompson-Boling Arena is a multipurpose arena that, at its largest configuration, offers seats for 21,678 – 25,000 spectators. These seats range across all levels of the venue and come in flip-down theatre-style seating with fold-out chairs for certain special events.
Accessible seating is available on a first-come, first-served basis.
For help with obtaining accessible seating or to ask about the arrangements for an upcoming show or event, please refer to the program guide or event description or call the venue at 865.974.0953.
NOTE: Depending on type of event the seating chart above may be subject to change. Always double check the seating chart for the specific event when selecting your tickets.
Reserve your tickets today and secure the best seats now! Check out the Thompson Boling Arena schedule to see all the upcoming events.
For all ticket and authenticity policies please read the ticket information page.