Thompson Boling Arena at Food City Center | Knoxville, Tennessee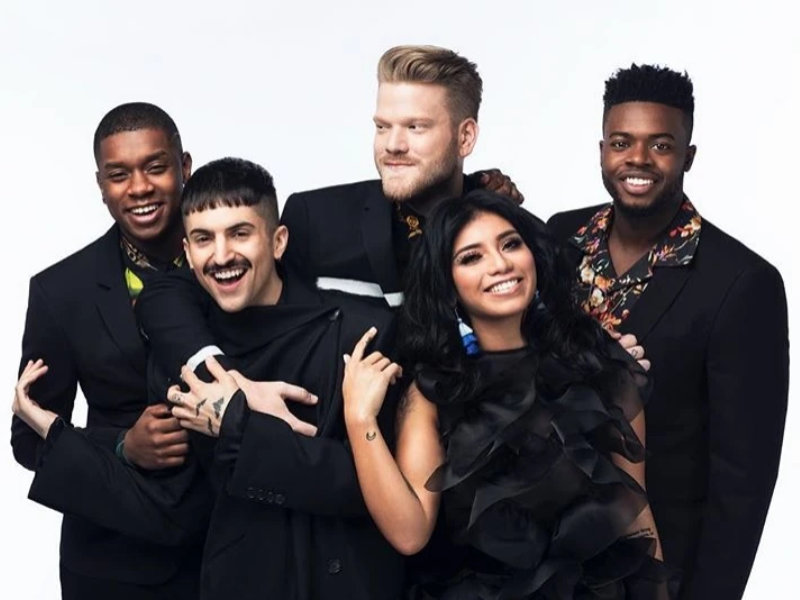 The highly anticipated holiday tour that Pentatonix has planned for the festive season is gonna be off the chain. They're calling it, "THE MOST WONDERFUL TOUR OF THE YEAR" and will feature 23 dates of outstanding music from a back catalog of some of their most amazing hits. The tour also comes in tandem with a brand recording called "THE GREATEST CHRISTMAS HITS ALBUM," which features their most coveted hits as well as eight brand new tracks. For this part of the trek, they're gonna be passing through the Thompson Boling Arena on Sat, December 16th, 2023, and you have to be there to witness some of their best work live on stage. All the real fans are going to be there, and so should you, so click on the "GET TICKETS" button located above and secure your spot before it's too late and you miss out.
Let's be honest, Pentatonix are some of the best vocal artists on the planet. Watching them perform live is literally like watching music come alive, and they make each and every show they perform at extra special. Their harmonies are totally on point, flawless, many would say, and their stage presence, which comes with world-beating production, is just a joy to behold.
Yup!!! Pentatonix are the "ish." Not only have they worked with such notable artists as Kelly Clarkson, Dolly Parton, Lindsey Stirling, and many more, but the Obamas have also been guests at a show they've produced. They're givers too, and having worked with the "Make-A-Wish" charity, which helps kids have their wishes granted, is just one of the many worthy causes they've supported.
Since its founding in 2011, the band's members have been actively playing and earning rave reviews. As a matter of fact, over 10 million copies of their works have been sold, and they've been streamed countless times in the billions. They have received numerous accolades, including three Grammy Awards and many others.
Their new album, "The Greatest Christmas Hits Album," is a superb addition to the tour, as it features both old favorites and eight brand new, equally amazing singles. Seeing one of their shows this year is a fantastic way to cap off a fantastic year. Plus, the last time Pentatonix went on tour, they completely sold out numerous locations and left the crowds in a state of amazement throughout every performance. With so many eager fans waiting to pounce on tickets the second they go on sale, you can expect them to be really hard to come by. Fortunately, we've got some right here and now.
Why are you still here if you already know how great they are and how fantastic this show will be? If you're a true fan, which you are, you should get tickets right here before they're all gone. It's really and truly going to be one of the best nights of your life, so why delay?!?! Do it right now!!!